The Office of Student Activities: Student Activities Events
This week's featured event: JAB presents Casino Night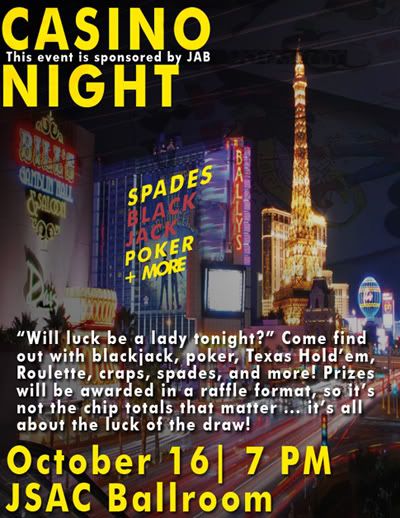 - "Will luck be a lady tonight?" Come find out with black jack, poker, Texas Hold'em, roulette, craps, spades, and more! Prizes will be awarded in a raffle format, so it's not the chip totals that matter ... it's all about the luck of the draw!"
Student Activities- "Leading the Path to Campus Involvement"